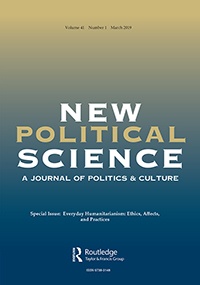 The symposium "The contribution of Laclau's discourse theory to International Relations and International Political Economy," which I co-edited with Dirk Nabers, has been published online as part of issue 2/2019 of New Political Science.
Further information and some pre-prints are available here.
A free eprint for the introduction is available here, one for my contribution on securitization here. Please contact me directly if you cannot get access (stengel@ips.uni-kiel.de).