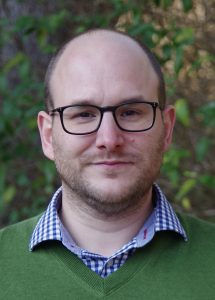 Welcome to my personal website!
I am a Research Fellow at Kiel University's Research Group on International Political Sociology. My work is informed by critical and discourse theory, in particular the so-called "Essex School" advocated by Ernesto Laclau and Chantal Mouffe. I use mainly (but not exclusively) a discourse theoretical approach to examine security policy, empirically focusing mainly on German and U.S. foreign policy. Before coming to Kiel Unviersity in 2015, I worked at the University of Bremen as a Research Officer for the Institutional Strategy. I received my Ph.D. from the University of Bremen (Bremen International Graduate School of Social Sciences) in 2017.
The website provides information about my career, my past and current research as well as my publications.
In my research, I focus mainly on:
Critical Security Studies and Critical Military Studies, in particular with respect to the German armed forces (Bundeswehr)
International Political Sociology
Discourse theory
Foreign Policy Analysis and the increasing role of non-state actors in foreign policy
Other online profiles and websites:
orcid.org/0000-0003-2384-7119
ResearcherID: H-1865-2011
SCOPUS author ID: 43762266800
Profiles on Google Scholar, ResearchGate, Academia, Impactstory, Publons and Kudos.
Contact
Frank A. Stengel
Kiel University
Research Group on International Political Sociology
Wilhelm-Seelig-Platz 2
24118 Kiel,
Germany